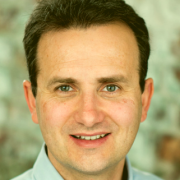 Mike Rauta has twenty years of experience in technology, sales, operations, and consulting.  Prior to founding Pivvit and becoming its CEO, Mike specialized in business technology and service operations at McKinsey & Company, where he led lean transformations for Fortune 500 clients and was promoted to Associate Partner.
In addition to his work in lean operations, Mike also led a salesforce effectiveness transformation for an enterprise software client that positioned the company to be acquired for $5B within two years.
Prior to McKinsey, Mike was the first employee and product manager at Xtime (sold for $300M), a Silicon Valley enterprise software company backed by Venrock and Draper Fisher Jurvetson.  After launching the product, Mike transferred to business development and sales where he made many of Xtime's inital sales and was promoted to Director of Business Development.   Mike received his MBA from Stanford Graduate School of Business, and holds bachelor's and master's degrees in Physics from Harvard University.